AmCham Mongolia is pleased to invite you to our March Networking Night, scheduled to take place March 23, 2023 (Thursday) at 7 PM in Edelweiss Art Hotel.
Join us to learn more about the sponsor of the night Unitel LLC's Expat exclusive service, experience beautiful art pieces, and to try the best hors d'oeuvres in town. We highly encourage Ulaanbaatar's expat community to attend the evening as it's a great chance to make new friends, win prizes, and redeem services that no one else offers!
RSVP: March 23, 12:00
Your timely attendance and registration are appreciated.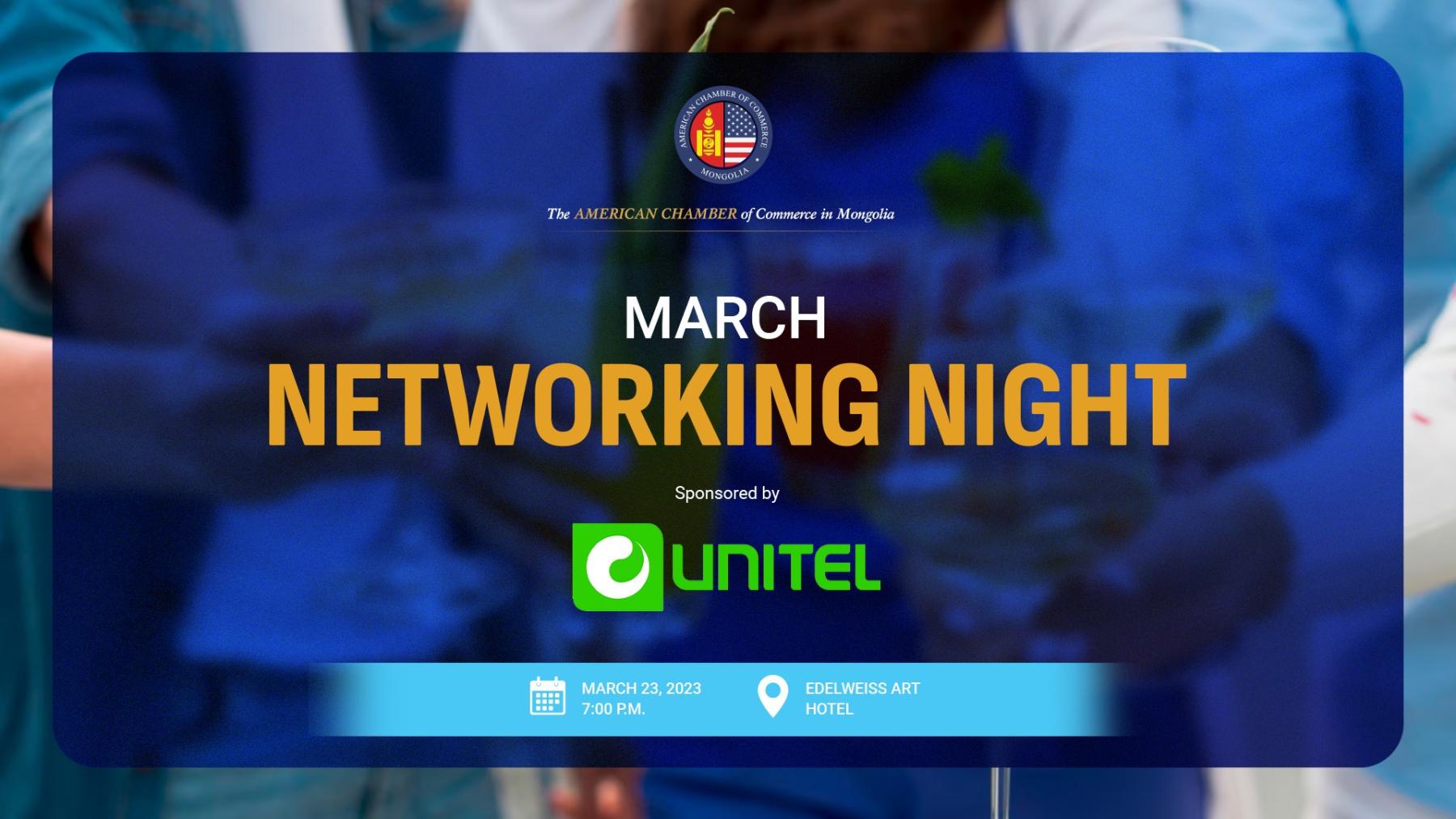 Share this Post